Since most businesses depend on suppliers to help deliver their products and services, managing supplier relationships to develop new innovations, avoid risk, and reduce costs can be a key differentiator for future success. But since changing commercial relationships across a whole organisation requires a long-term commitment, can a more nimble programme generate faster returns?
The fact is that businesses can be put off SRM by the up-front investment, and the sheer scale of the task. Developing a value proposition, engaging key stakeholders, segmenting the supply base – these and more are all vital to successful SRM. But they can be a daunting prospect when applied to a large and complex organisation with multiple supplier touch points. It takes time and resources to succeed, with concrete value and return on the investment many months away. So, what about an alternative: a way of getting started, delivering value within a few months and whetting the business appetite for more?
State of Flux has adapted its highly regarded 'Journey to SRM' approach, with a rapid-mobilisation SRM programme, for a small number of selected suppliers, to get concrete work-streams off the ground in around 12 weeks.
1. Start with supplier segmentation
It starts with supplier segmentation. You need to understand which suppliers are important to you, not just in terms of how much you spend with them, but also in terms of the risks and opportunities they represent to the business. While a full supplier segmentation exercise may ultimately be necessary, most businesses intuitively know the handful that are most critical to them.
We recommend starting with just two or three suppliers – those who you can quickly judge would make it on to the priority list for strategic relationship management.
Line-of-business managers tend to know where the problems lie with these top two or three suppliers. They understand the costly and time consuming day-to-day niggles that could be fairly easily ironed out, but they'll also sense where the potential for a closer and more strategic partnership lies.
2. Go for business critical suppliers
Don't spend weeks agonising over which suppliers to work with at this stage. Look at how critical they are to your business, assess areas of unmet opportunity, gauge the level of support you're going to get from internal stakeholders, and get going.
3. Conduct a 360-degree assessment
The next step is gaining an objective view of the relationship with the selected suppliers. Conducting a 360-degree assessment of the relationship, including a survey and interviews with relevant stakeholders from both sides, will let you know where you are starting from. It's also a great way of building trust and transparency, and flushing out some quick wins.
In parallel, both internal stakeholders and suppliers are engaged to explore ideas which have the potential to transform the value emerging from the relationship.
4. Create a joint business plan
Developing these ideas in detail, alongside the findings from the 360 assessment, can be accomplished during a one-day workshop, attended by both senior management and operations.
The goal of the day is to produce joint action plans between the two organisations — and the shared commitment to see them through to implementation.
Following this approach, you can get from a standing start to a viable joint business plan in around twelve weeks, building a tremendous stock of momentum, trust and goodwill along the way. Working with global private sector clients, and UK government departments, we have demonstrated the value of this approach on contracts worth in excess of £100 million.
What value accelerator delivers:
Get to towards benefits with pathfinder suppliers much more quickly than by introducing strategic SRM across the business;
Deliver a viable plan and some notable quick wins within a single quarter. The case for a further reaching programme becomes far more compelling;
Can also be deployed as a tactical tool for solving problems within a department or business unit, when convincing the whole business to take on SRM is unlikely in the short term.
For further information on how we can help your organisation SRM programme, please contact us at enquiries@stateofflux.co.uk.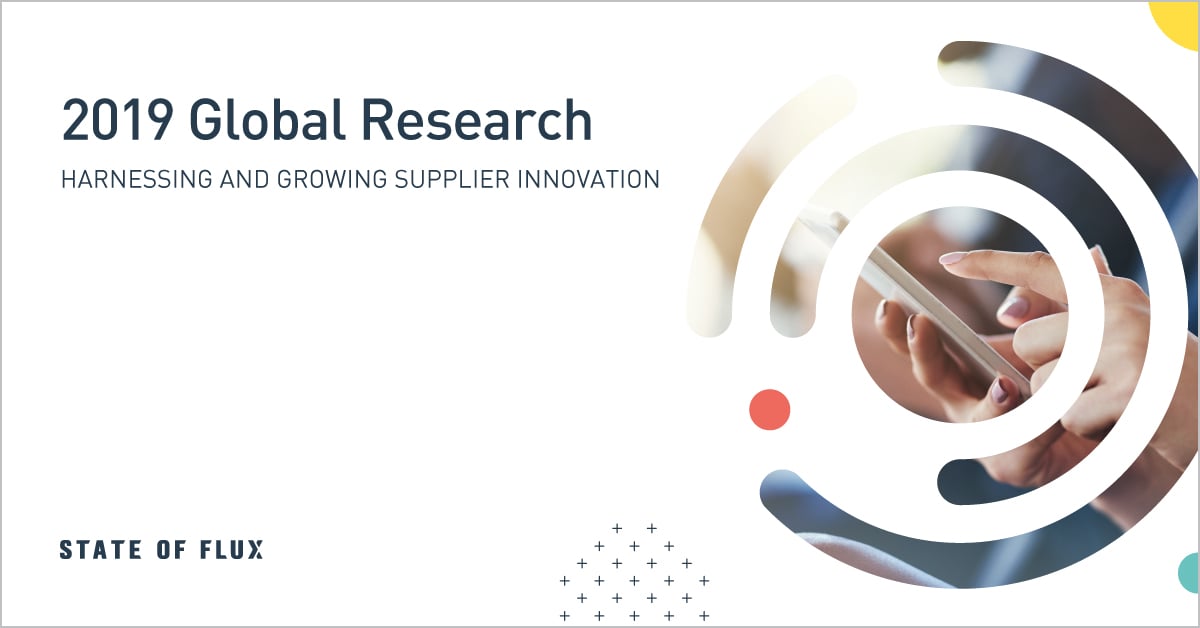 Benchmark your approach to SRM by taking part in the 2019 global SRM research. Upon completion you can request a free benchmark of your responses compared against industry best practice.